Recent 3DXChat Updates
December 13, 2014
3DXChat Fashion Update
Christmas dress (red & black) added. Disable radio streaming option added to Settings menu in order to save traffic.

December 12, 2014
3DXChat Christmas Gifts
Christmas gifts added. Game performance increased by 10%. Black Xmas hat added. Breast physics has been improved! Dear ladies adjust your breast size in the Character editor :)

December 3, 2014
Updated Love Island Location
Updated Love Island! Fixes: butt size option.

November 27, 2014
3DXChat Birthday Party!
On the 6th of December 2014 3DXChat will be celebrating its 2nd Birthday. Isn't that amazing? And of course we have a very special present for you. Just come and join us at the Love Island to find out what it is ;)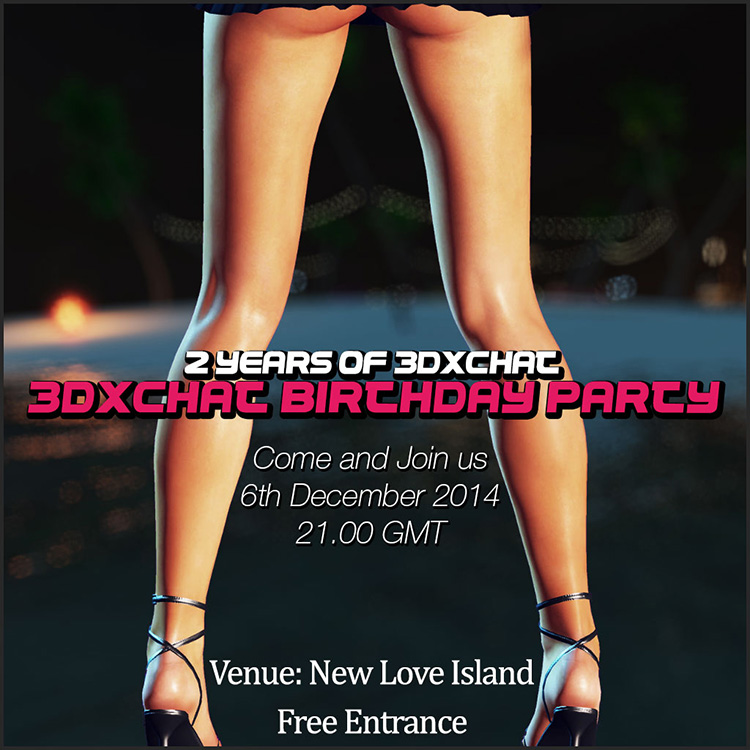 November 11, 2014
3DXChat Sex Update
New sex pose has been added.

November 5, 2014
3DXChat Updates
New hairstyle has been added. New face parameters and skin colors have been added. Personal Stream Feature - to use your own stream links at your personal apartments!