Recent 3DXChat Updates
December 3, 2014
Updated Love Island Location
Updated Love Island! Fixes: butt size option.

November 27, 2014
3DXChat Birthday Party!
On the 6th of December 2014 3DXChat will be celebrating its 2nd Birthday. Isn't that amazing? And of course we have a very special present for you. Just come and join us at the Love Island to find out what it is ;)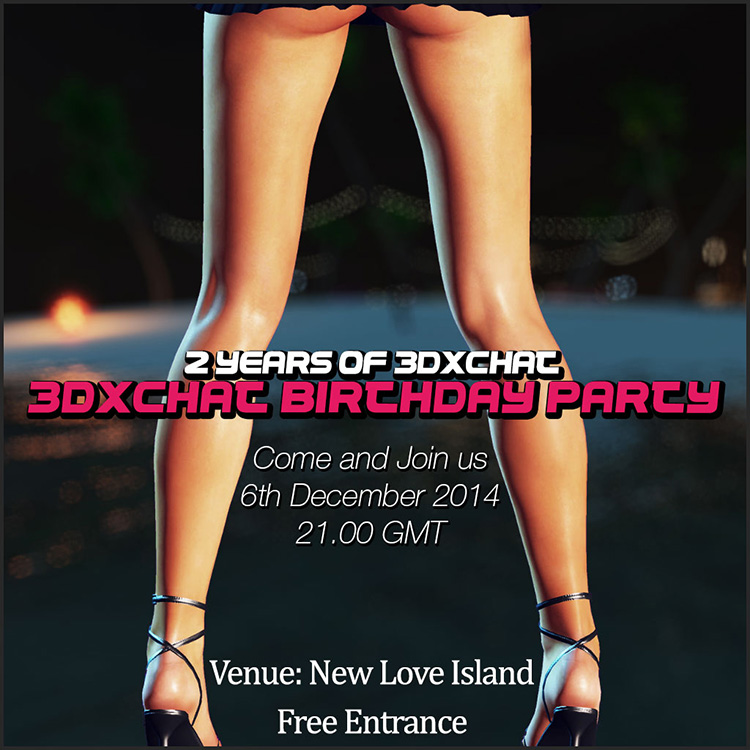 November 11, 2014
3DXChat Sex Update
New sex pose has been added.

November 5, 2014
3DXChat Updates
New hairstyle has been added. New face parameters and skin colors have been added. Personal Stream Feature - to use your own stream links at your personal apartments!

October 31, 2014
3DXChat Halloween Party
Boo! Are you ready for Halloween Bash on 3DXChat? Join us if you dare. Happy Halloween! :)

October 30, 2014
3DXChat Fashion Update
Witch hats have been added. Climb the tables (& bars) ability added.