Recent 3DXChat Updates
December 16, 2014
3DXChat Fashion Update
Santa's Beard has been added!

December 13, 2014
3DXChat Fashion Update
Christmas dress (red & black) added. Disable radio streaming option added to Settings menu in order to save traffic.

December 12, 2014
3DXChat Christmas Gifts
Christmas gifts added. Game performance increased by 10%. Black Xmas hat added. Breast physics has been improved! Dear ladies adjust your breast size in the Character editor :)

December 3, 2014
Updated Love Island Location
Updated Love Island! Fixes: butt size option.

November 27, 2014
3DXChat Birthday Party!
On the 6th of December 2014 3DXChat will be celebrating its 2nd Birthday. Isn't that amazing? And of course we have a very special present for you. Just come and join us at the Love Island to find out what it is ;)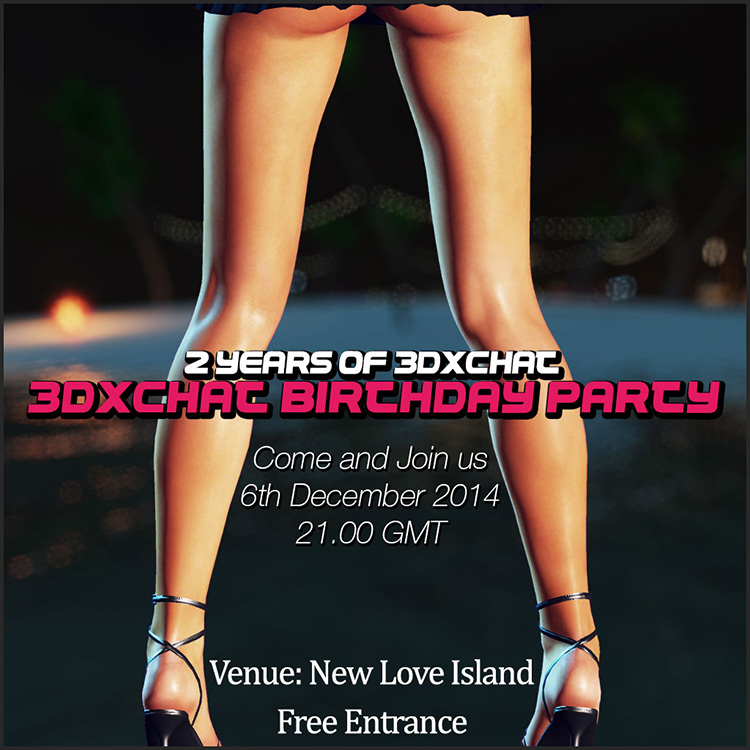 November 11, 2014
3DXChat Sex Update
New sex pose has been added.